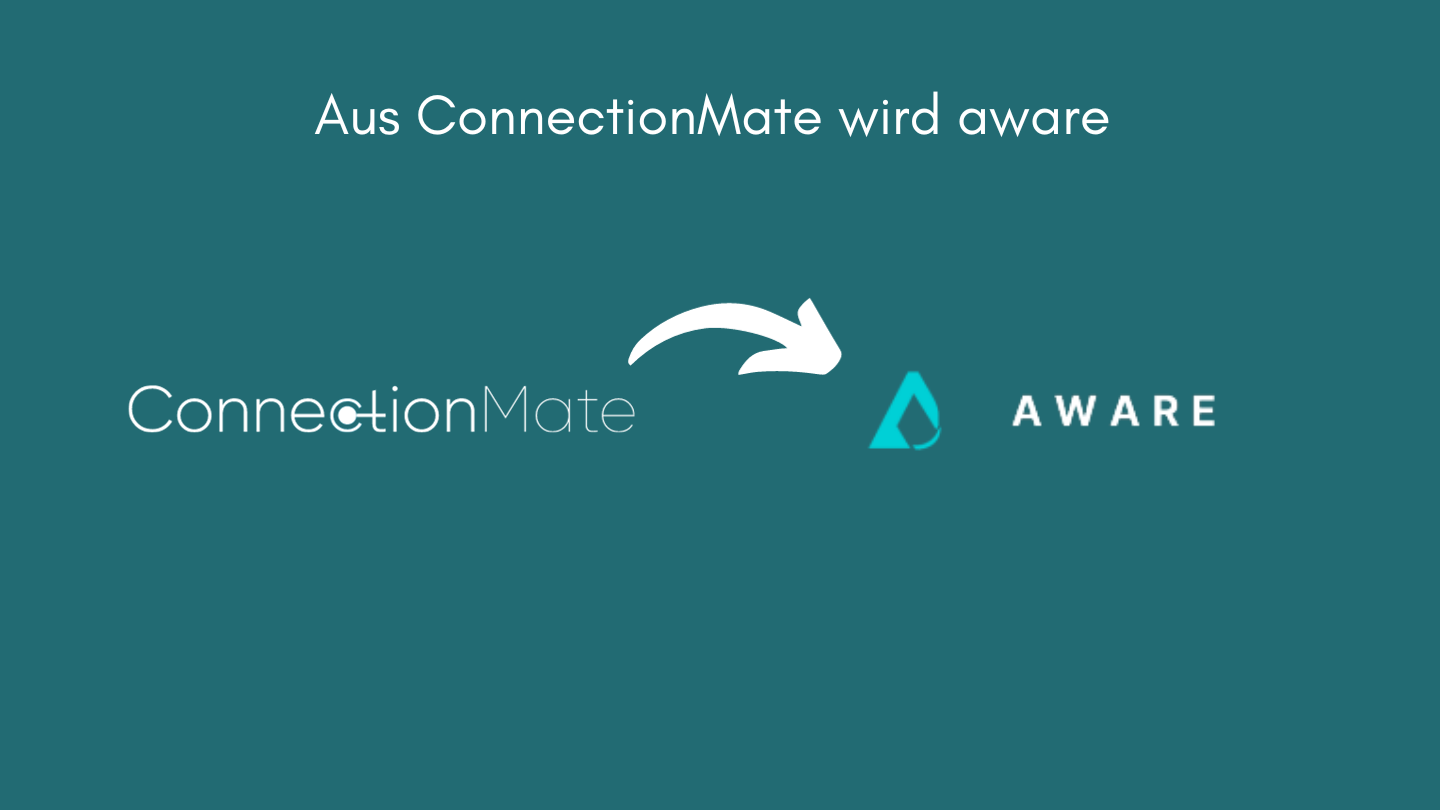 ConnectionMate joins forces with Aware – the LinkedIn analytics and engagement tool for the next generation of creators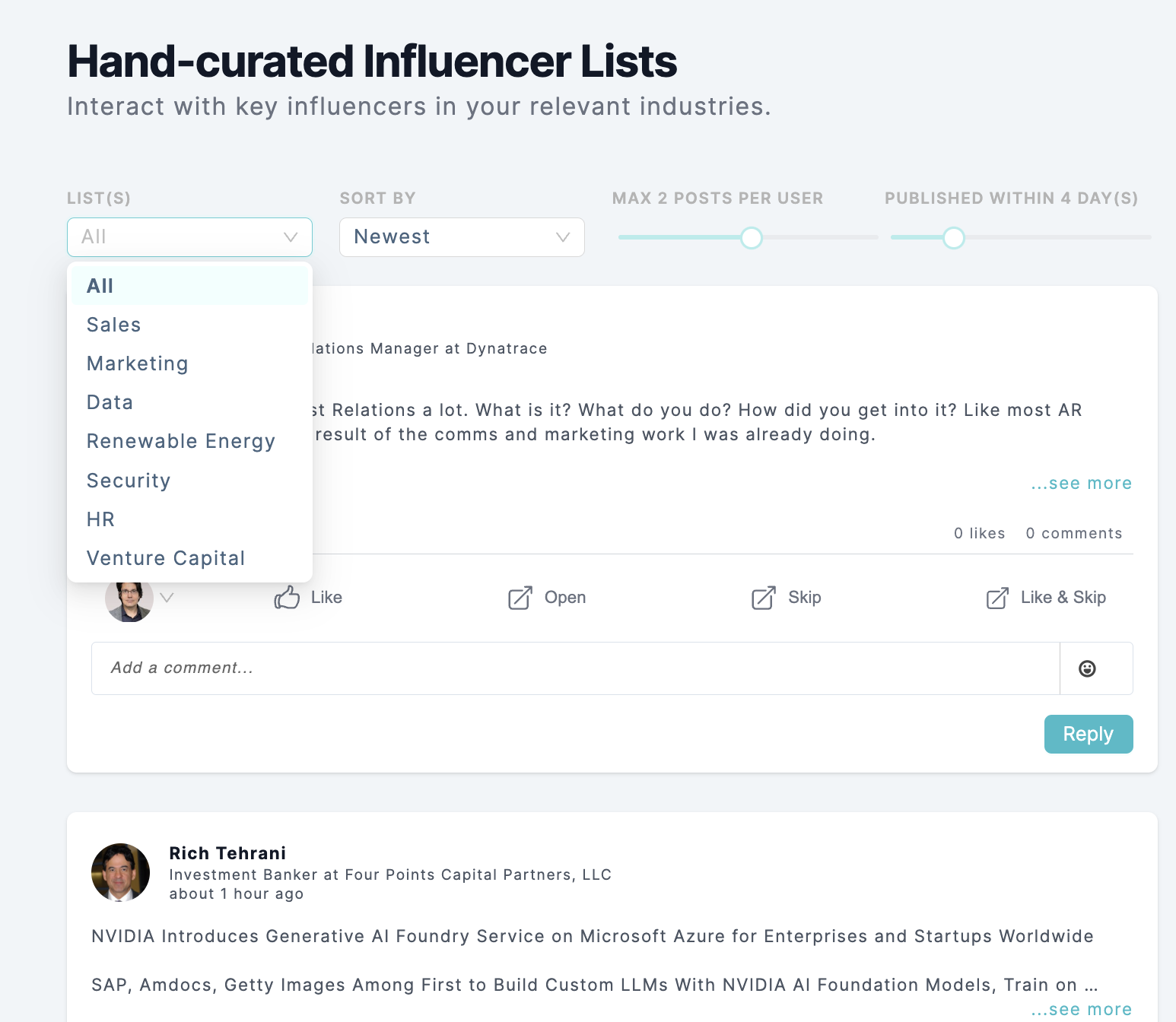 Curated feeds
Engage with leading influencers across the industries you care about, with our hand-curated influencer feeds.
Dynamic feeds
Aware surfaces the people that engage with you the most, so nobody goes unnoticed, and you can reciprocate.
We also surface any comments on your posts you haven't replied to, so you can give them the attention they deserve.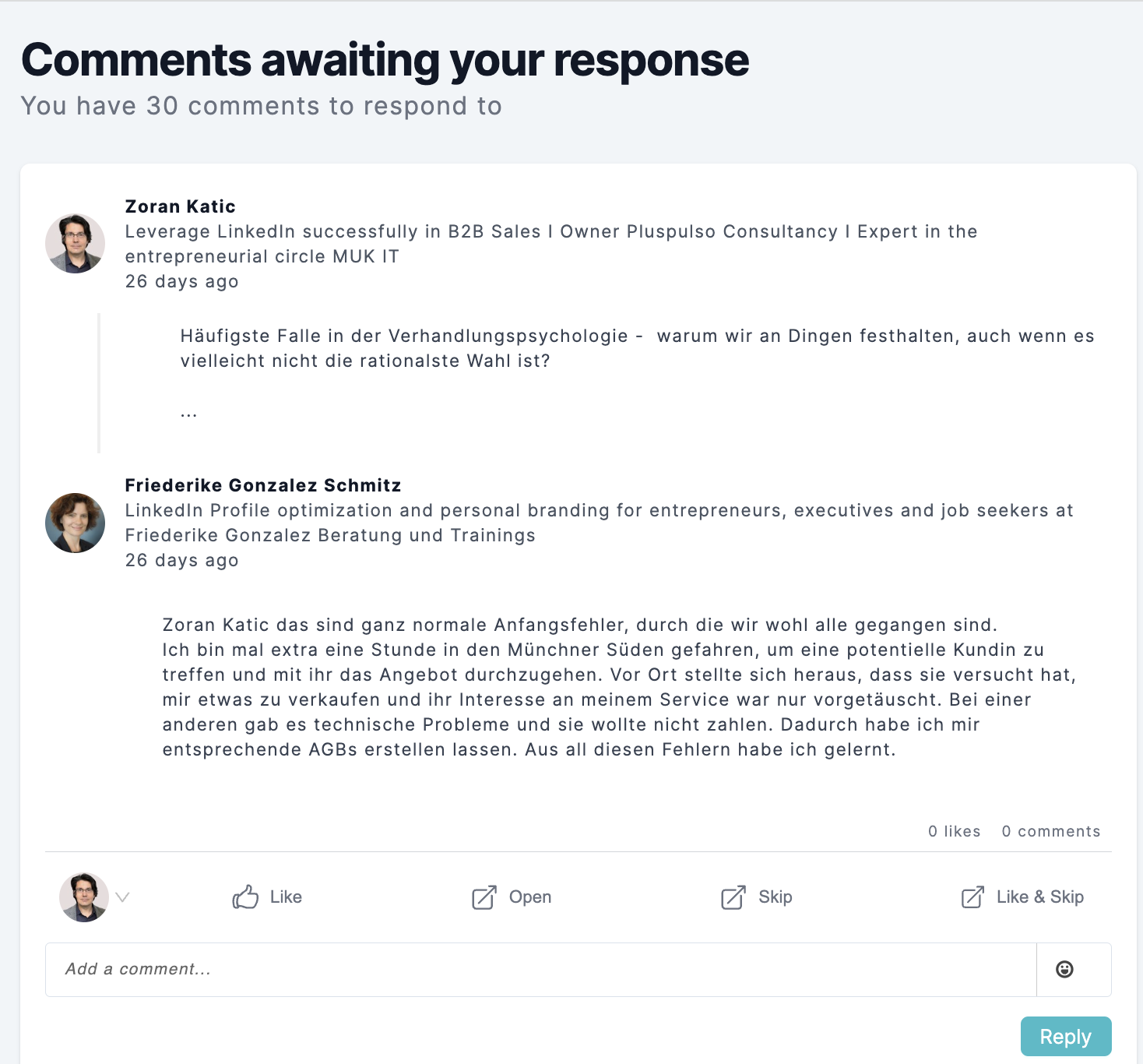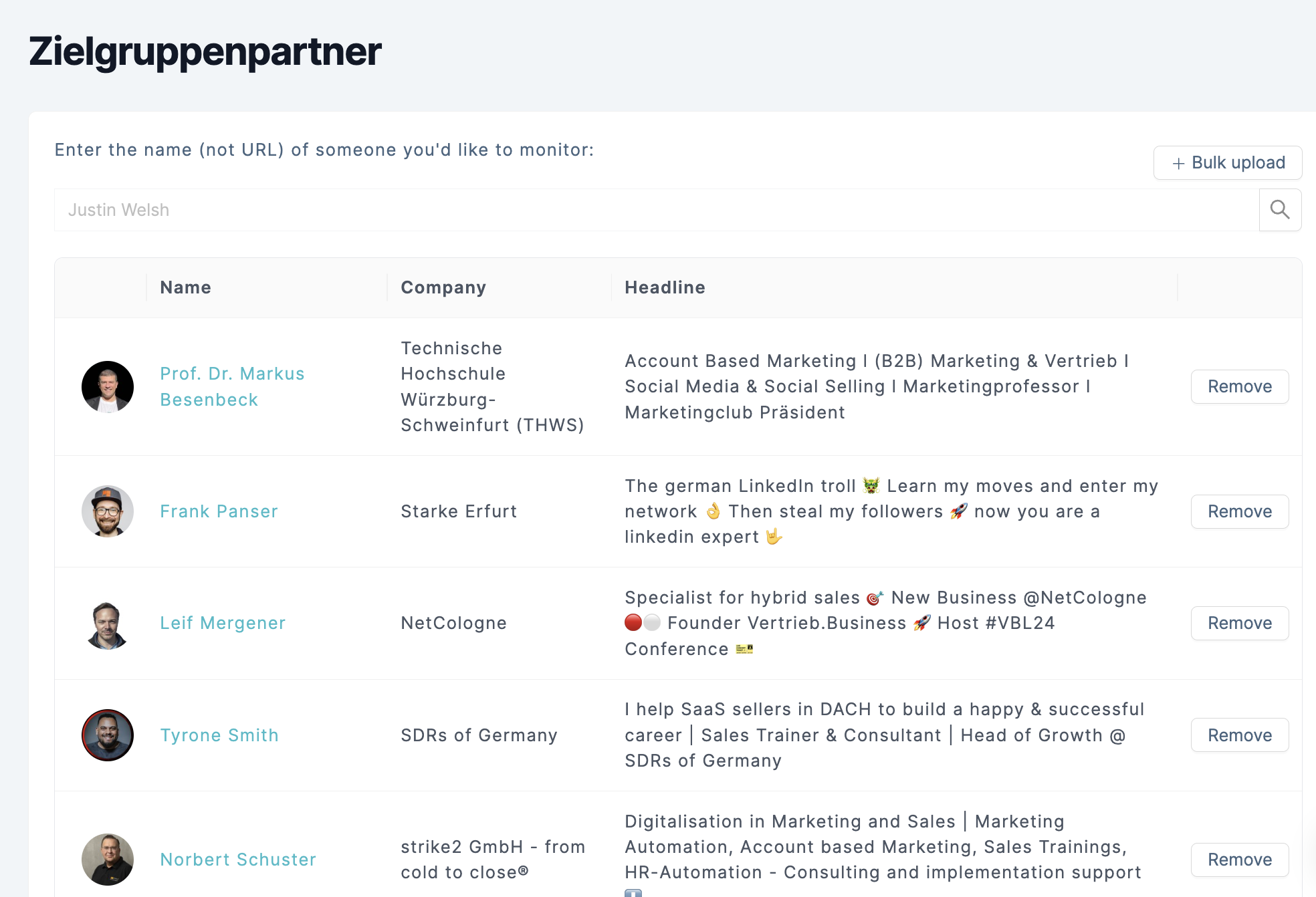 Custom feeds
Create lists of anyone you want to monitor, and we'll show you when they post. You can engage with them all in one place, at lightning speed, without missing anything.
Start your free trial today
There has never been a better time to be AWARE.
ConnectionMate is provided by Pluspulso GmbH
Kettelerstr. 63
85375 Neufahrn
Germany