Maximize the value you get from Linkedin
Uncover post from you connections, engage and build better relations.
Add to Chrome. It´s free
The best way to build business relations on Linkedin? Engage with your connections!
ConnectionMate helps you to focus on the posts from these Linkedin Members, that are important to you!
Because Conversations lead to Conversions.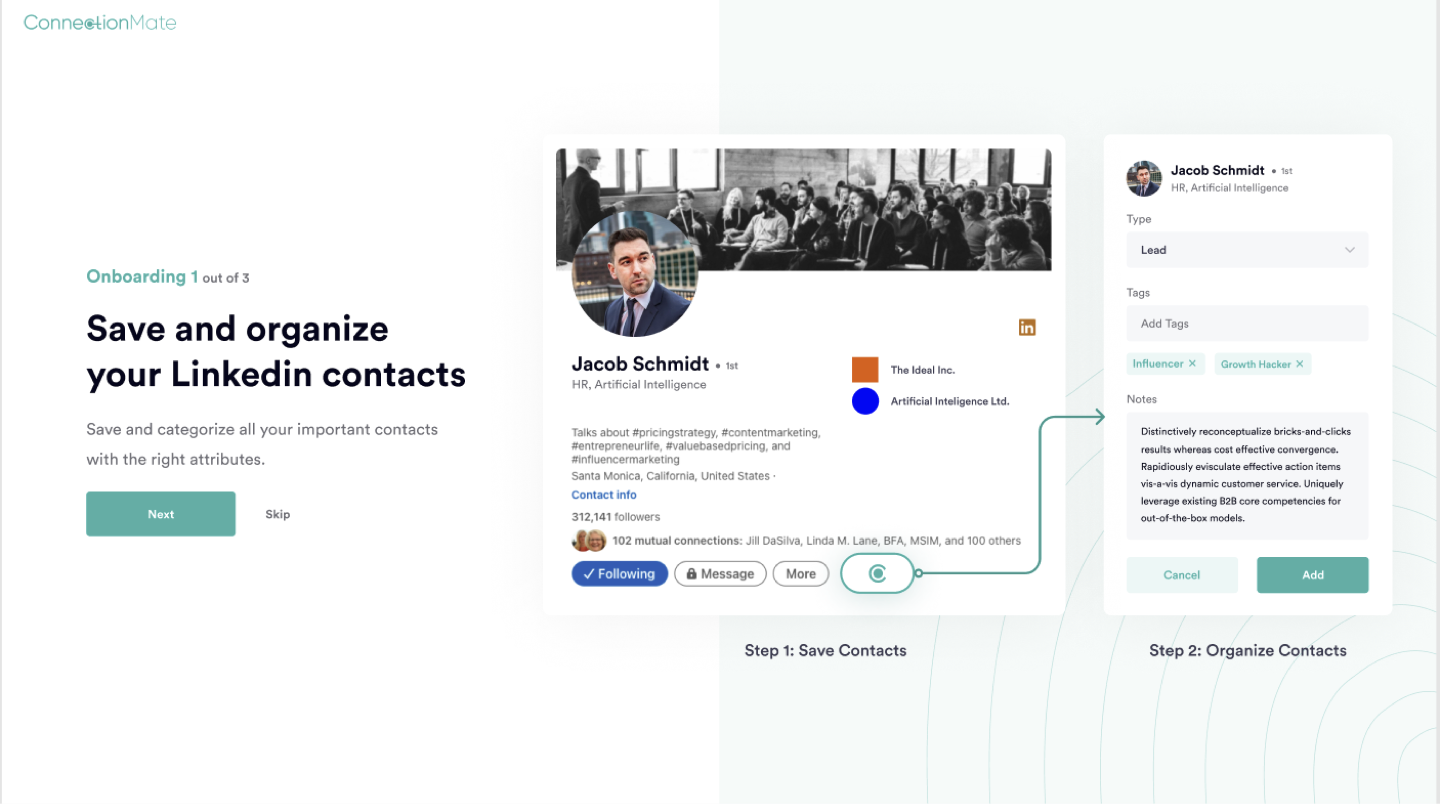 Save and organize connections
Save and organize your connections. Categorize your connections with type and tags  for a tailor-made view.
Never miss a relevant post
No need to hang around all day on Linkedin. We´ll show you if there´s a new update from a saved connection.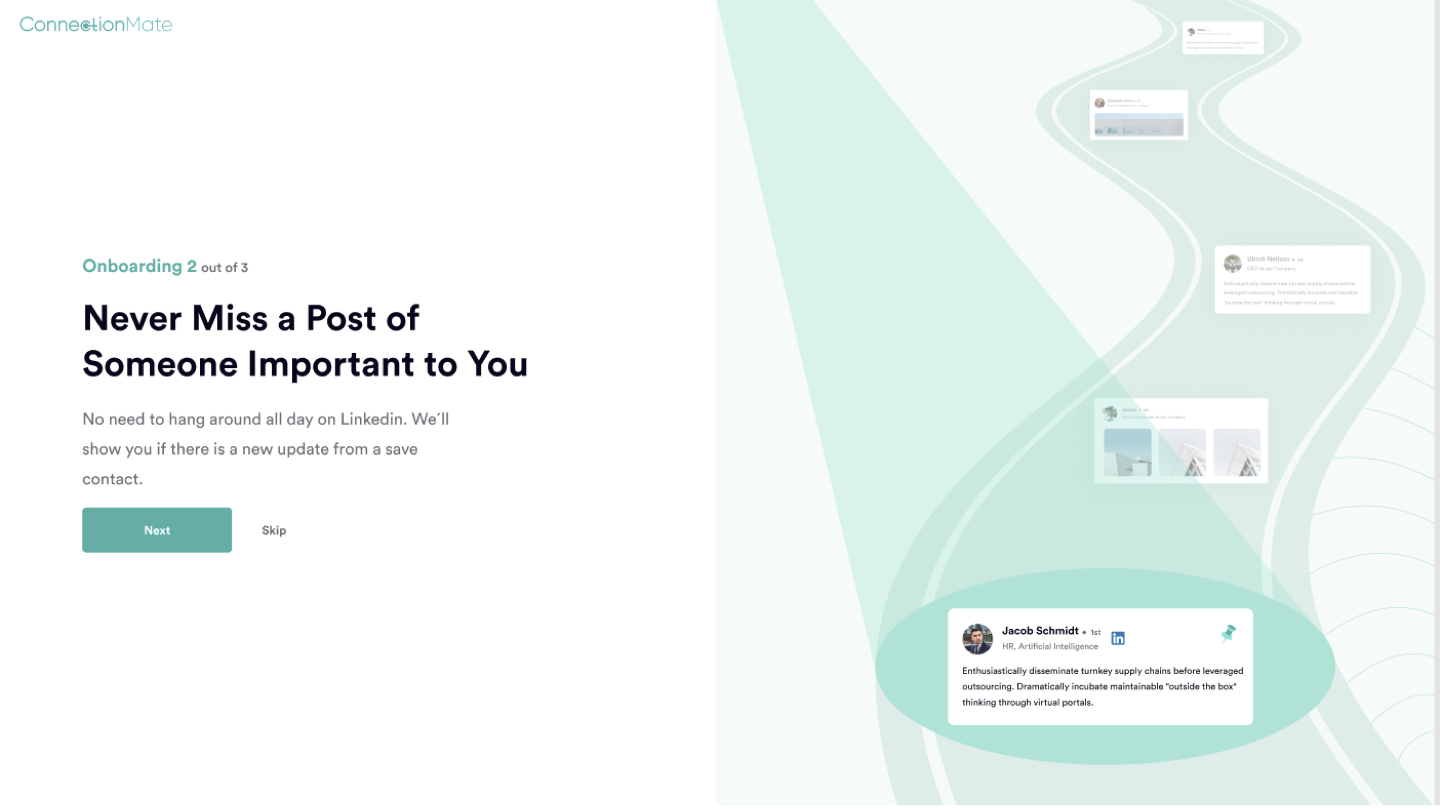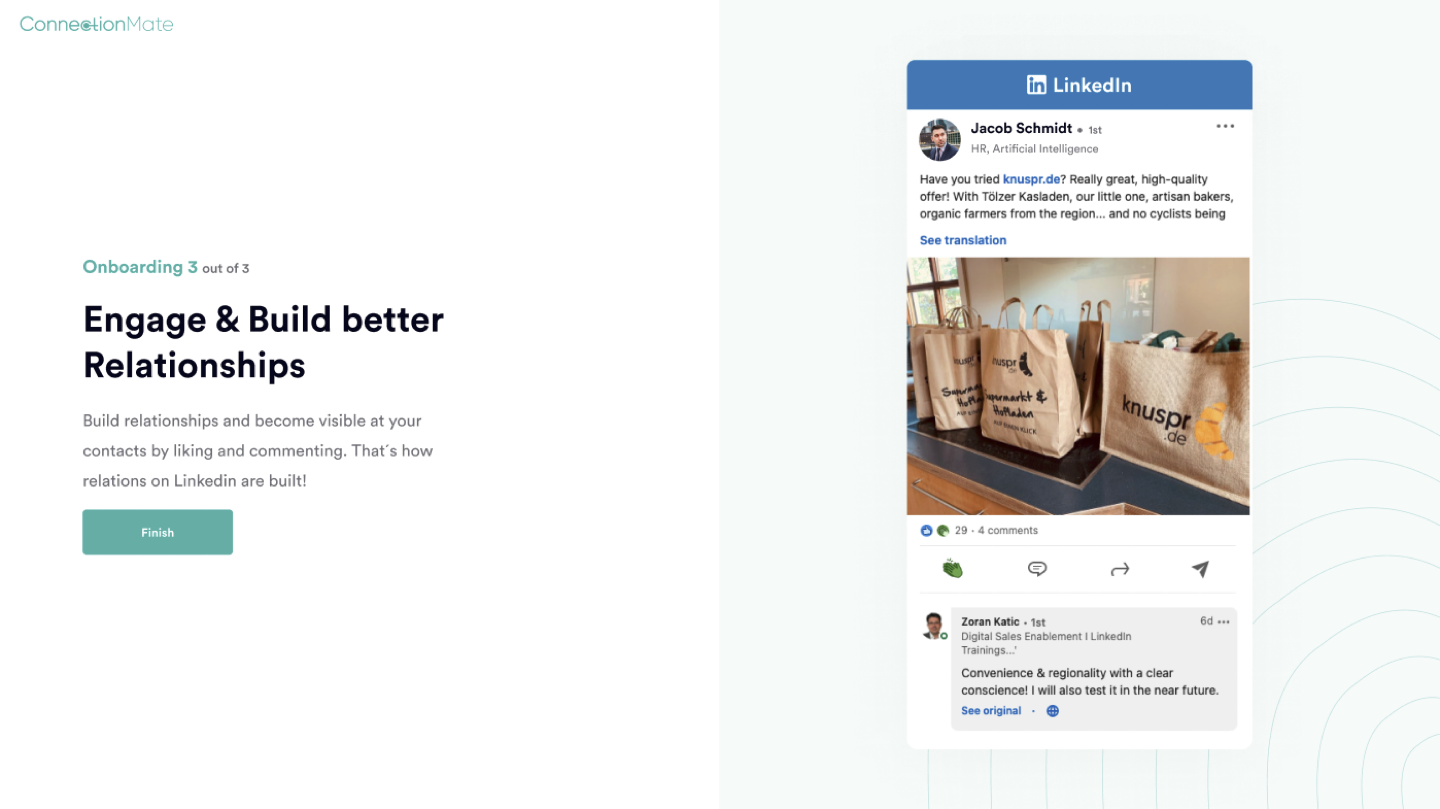 Engage & build better relationships
Comment on relevant posts and put yourself and your comment in the spotlight. Become visible and build releations with intent.
"With ConnectionMate I keep track of my potential customers and business partners and can quickly and reliably enter into communication with them. This way I am not dependent on the Linkedin feed and can react quickly."
"Most people underestimate how important it is to maintain a hot list of the most important sales-relevant contacts…and to stay visible to them without being a pain. Zoran's tool helps us do just that."
ConnectionMate is provided by Pluspulso GmbH
Kettelerstr. 63
85375 Neufahrn
Germany